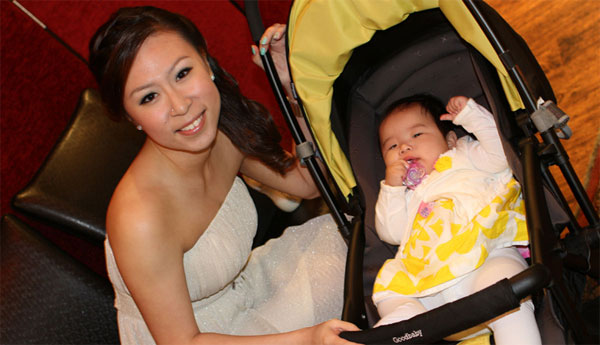 WHO AM I?
Hi, I'm Jamie who is 32 years old, living in Singapore. I got married in 2011 to my lovely husband and we had our first baby daughter born in May 2013.
She is the most amazing gift from god and remarkable experience we had. Having my baby girl adds on to the joy and laughter into our lives, but it's not easy when you have a 9-5 job at the same time.

How It Began
I've always wanted to start my own online business, way before I had my first job. And ever since my baby was born, the entrepreneurship itch just grew stronger. Which mother wouldn't want to spend more time with their children while working from home?
In 2014, I finally quit my day job. I wasn't sure what I am suppose to do back then. I had two failed businesses previously and I know it wasn't easy at all, so I am more cautions in what to pick and market this time round. This is when I decided to master the skill of internet marketing before doing any other thing.
It turns out that my learningship has became my passion. And it made me realized that in order to be successful in this modern digital world, you need to have the goal of generating passive income from your online business. All you need to do is to exit from trading your time for money doing what you love to do. Because your life purpose is to enjoy life and you only live once- YOLO~

Why Did I Build This Blog?
The best way to learn is to apply what you have learnt, which is why I decided to document my internet marketing journey in my blog. At the same time, my readership will be benefited as well.
If you are planning to start your online business or already have an online business, I hope my experiment and findings can help you along your entrepreneurship.
Thank you for reading my blog. I am super thrilled about this, because I feel that we are somewhat alike.
We are trying to do what we love to do, getting out of the rat race and seeking our own happiness.
YOU KNOW WHAT?
I don't tell you what to do but I show you how to do it too… step by step. My online guide is broken down into easily digested information, for your ease of understanding. The tools and resources that I recommend will allow you to automate your online business to truly earn a stream of passive income.
However, I can't be an expert in all trades and I don't consider myself as one. Therefore, I will recommend some of the greatest experts I know; only if you really need someone to guide you personally. As for my blog, you will be learning how to make money online, grow your online business and how to increase exponential sales.
If you don't know me yet, I've graduated with a Visual Communications Diploma and a Marketing Degree in Singapore. I'm not trying to impress you but I just want to tell you how much I love graphic design and marketing so I hope I can speed up your learning process to comprehend the tools of the trade more effectively so you can start building your online business or to grow your online business quickly!
Believe me, it will be an amazing journey.
Note: I am just an ordinary mum being sincere in sharing my knowledge and recommendation that I've learnt through my internet marketing journey.
To get started:
Enter your email below to get my latest updates and follow me through in building a successful online business.
Get a FREE eBook: Best Passive Income Blueprint when you subscribe to my newsletter.
Deeply Appreciated If You Can:

Once again, thank you for your time reading this and I hope to catch up with you soon.
All the best to your online business.